This text will be replaced
The Multiflex Millspout Cleaner is a multi-use industrial tube cleaner specifically adapted for use in flour mill cleaning, rice mill cleaning and for any other grains. Manufactured in the UK, it comprises of a powerful motor that rotates a brush that the operator passes down the millspout via a food-grade flexible hose, capable of passing round bends up to 90 degrees. It provides a fast, effective and damage-free alternative to hand brushes and rubber hammers, saving you time and money.
Characteristcs:
Fixed speed 1500rpm
High torque
Power 110V or 240V options
CE approved (Europe)
High Power 2HP
motor
For all millspout tube diameters
Top quality, food-grade, crush-resistant plastic flexible drive (or steel option). Length 8m or 12m.
Interchangeable tool heads (nylon brush for light scale, metal flared descaler for heavy scale)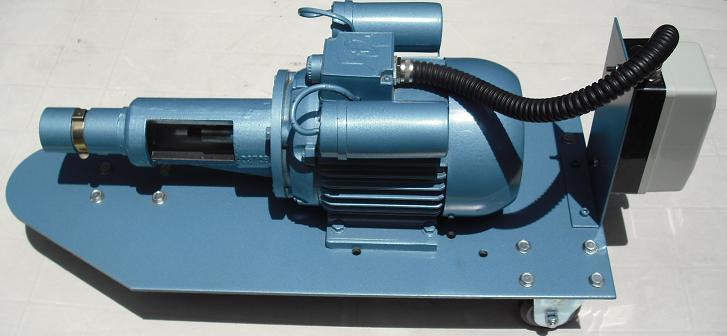 The Multiflex millspout cleaner is:
- an affordable and cost-effective method of cleaning compared to traditional labour-intensive methods of cleaning (hand-brushes, rubber hammers, pull-throughs etc) and there is no need to use fumigants
- able to clean an 8 sifter mill in one day
- able to clean spouts up to 12m long in 30 seconds (for medium levels of deposit)
- used for cleaning different types of mill (flour, maize, wheat, rice etc)
- robust, lightweight and easily moved about on its wheels
- easily be operated by one man
- quick, highly effective and safe to use
- does not damage pipework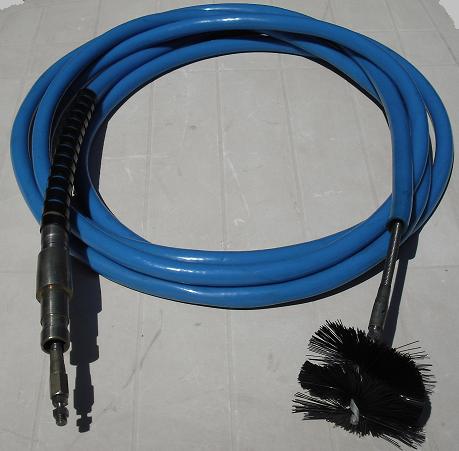 | | |
| --- | --- |
| | |
| Before | After |
This text will be replaced